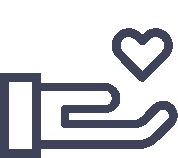 We thank God for your generous financial support- whether you provide a one-time contribution, or you are a consistent contributor. Thank you for your support! May God richly bless you for your continued faithful support of Cornerstone!
To submit tithes and/or an offering via USPS, please make a check or money order payable to Cornerstone Baptist Church and send it to:
​
Cornerstone Baptist Church
c/o Pastor Steven McCall
P.O. Box 104,
Huntley, Illinois 60142
Donations may be made on this website by clicking the 'Donate' button on any web page.
You may also visit www.givelify.com and submit your contribution directly from your device. Please look for us by name- Cornerstone Baptist Church of Cary..
You can provide one-time or recurring support to Cornerstone through your financial institution, using regular mail or EBT. Please contact your financial institution and make contributions payable to Cornerstone Baptist Church of Cary