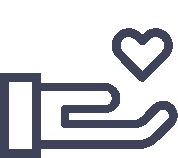 Whether you provide a one-time donation or become a consistent contributor, we thank God for your support! May God richly bless you for your continued prayers and support of Cornerstone Baptist Church!
We'd love to see you. Visit us at 525 Ada Street in Cary, IL. To make a donation, please see Pastor McCall.
Donations may be made on our website.
Let us know you want to make a donation, and we will take your call over the phone. Please call (847) 693-7975