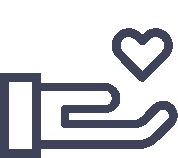 We thank God for your generous financial support- whether you provide a one-time contribution, or you are a consistent contributor. Thank you for your support! May God richly bless you for your continued faithful support of Cornerstone!
If you would like to submit a donation to us via mail during our stay-at-home period, please submit it to:
​
Cornerstone Baptist Church,
P.O. Box 104,
Huntley, Illinois 60142
Donations may be made on our website. You may also visit Givelify.com and donate to us by name- Cornerstone Baptist Church of Cary..
Let us know how you wish to contribute, if none of the above means works for you. Please call (847) 693-7975.